Hosted By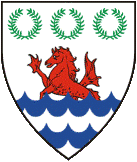 The Barony of Stromgard (Vancouver, WA)
Event Summary:
Date: April 6 , 2019
Site opens at: 12:00 AM on April 6th 2019
Site closes at: 12:00 AM on
---
BIG & IMPORTANT INFORMATION FOR BASKETRY 101 EVENT: 
VERY UNEXPECTEDLY AND UNFORTUNATELY, THIS EVENT HAS BEEN CANCELLED DUE TO INSTRUCTOR HAVING A MEDICAL EMERGENCY. CLASS WILL BE RESCHEDULED TBA. PLEASE CONTACT EVENT STEWARD MISTY ANN WATERS FOR INFORMATION ON RESCHEDULE AND FOR INFORMATION ON GETTING MONEY BACK FOR KITS OR JUST GETTING YOUR KIT FOR PERSONAL USE. OR FB THIS EVENT PAGE & WILL PM YOU.
FEES: $20.00 day fee; $5.00 Member Discount. 
16 spaces will be available. 8 per class (so two classes). Exact class times will be scheduled by Event Steward, whom you will need to contact to reserve a spot (FIRST COME, FIRST SERVED). Note: If you find you must cancel before the date of the event, please let the Event Steward know so she can contact those on the "waiting list" to offer the spot. Please contact Event Steward to request a spot on the waiting list if the event fills up as anticipated. 
WHEN:
April 6, 2019.
10 am to 4 pm.
WHAT:
A day event Class in Arts and Sciences on how to weave and hand make willow baskets, taught by a master basket weaver. No previous experience necessary.
WHERE:
Address: 300 Thurman Ave., Ariel, WA 98603
Event Steward: Misty Ann Waters
650.293.7574 / mistyannwaters@gmail.com
https://www.facebook.com/mistyannwaters
THINGS TO BRING:
Spray bottle, Garden shears or heavy-duty scissors, Fid (or something that looks like a pointy screwdriver) or awl, Pencil, Bin for soaking willow, Hand towel. Please note some of these items can be shared.