Hosted By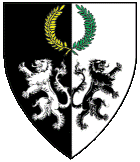 The Barony of Lions Gate (Vancouver, BC )
Event Summary:
Date: February 23 , 2019
Site opens at: 8:00 AM on February 23th 2019
Site closes at: 9:00 PM on
Event site:
BCMEA Water front Training Centre 11000 Twigg Place Richmond, V6V 2H4
Click here for more information about this location such as site amenities, rules, and restrictions.
---
Lion Stage is back!
If you're interested in Doing Things, we will have A&S display space, performance opportunities, and both TUTR and Youth classes.
Everyone else, remember to bring your applause and your enthusiasm, and we look forward to seeing you!
Lion Stage Performances
Details coming soon.
Lion Stage Interactive Arts & Sciences Display
Lion Stage is all about artists sharing their work with a receptive and encouraging audience, and this year we are branching out into tangible arts as well as performance arts.
We are looking for artisans who want to share their work, with no documentation necessary and no judging. This is modeled on Athenaeum, which was a fantastic event held in Madrone last summer (and will be again this year).
Artisans will have a table to set up their display for general viewing in the morning. Artisans are encouraged to be at their displays between 1 and 3pm to talk to each other and network with anyone interested in the arts who wants to come and chat. 
If you're interested in having a display, please email LionsGate.Artsnsci@tirrigh.org and tell me:
-What kinds of arts/sciences will you be showing?
-Do you require a wheelchair accessible display area?
Site Notes
Please be aware this is a DRY site.
Not all classrooms are wheelchair accessible, including the A&S presentation/discussion space; if you would like to present and this is an issue for you, please mention it when signing up and we will do our best to work something out.
Unfortunately, there is no close bus stop. We invite folks to use the Facebook page to arrange carpooling.