Hosted By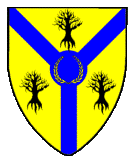 The Barony of Wyewood (South King County, WA)
Event Summary:
Date: March 9 , 2019
Site opens at: 12:00 AM on March 9th 2019
Site closes at: 12:00 AM on
Event site:
Auburn Senior Activity Center NULL Auburn, WA 98002
Click here for more information about this location such as site amenities, rules, and restrictions.
---
You're invited to the Feast of St. Bubba and Wyewood's Sergeantry Trials!
Bubba Scavenger Hunt!
Dessert Auction! To benefit new regalia.
Rapier Tourney!
A storytelling competition!
Classes!
YAFA and kids activities!
A largesse swap! Bring 6, take 3, the rest go to the Barony. 
Dancing!
According to our contract with the venue, this is a dry site. Please keep that in mind as you plan.
Off-board seating will be available.
A light lunch will be served by donation.
Schedule
(as of 3/1/19 – subject to change)
9:00 am     Site opens for set-up
10:00 am     Gate opens
10:00 am     Welcome by Their Excellencies
10:00 am     Sergeantry Trials Begin
12:00 pm     Lunch by donation
1:30 – 3:00     Rapier Tourney
2:30 – 4:00     Dancing
4:00 – 5:00     Court
5:30 – 7:00     Feast (with dessert auction mid-feast)
8:00     Event ends
9:00     Off site
For more information, please contact the Event Steward, Gwir verch Merewith at gwir.sca@gmail.com.
Location – Please Note this is the Correct Location for March 9
Des Moines Activity Center
 2045 S 216th St, Des Moines, WA 98198