Event Summary:
Date: December 13 , 2008
Site opens at: 12:00 AM on December 13th 2008
Site closes at: 12:00 AM on
Event site:
Odd Fellows/Rebekah's Hall 423 Tranquille Rd. Kamloops, BC V2B 3G9
Click here for more information about this location such as site amenities, rules, and restrictions.
---

YULE TIDE
REVEL

Come celebrate
the Yuletide
season with
King Owain ap Einar and Queen Adwen Wrenn at
Ramsgaard's Yuletide
Revel on December 13,
2008!

This is a family
friendly event and will have activities for everyone
including A & S and University of Tir Righ classes,
Music, Dancing, Games, and Pied Piper Activities during the
day, followed by a Potluck Dinner and Court in the
evening.

SCHEDULE:
1:00
pm: SITE
OPENS
Odd Fellow's/Rebeccah's Hall

~Board Games
1:30
– 4:30: A & S and University of Ithra Classes
Leatherworking – HL
Thorin

Olafsson


(Cost
TBA)
Bayeux Tapestry Stitch –
Mistress Yrsa Ketilsdottir ($3.00, bring embroidery hoop
and scissors)
Natural Fabric Dyeing) – Mistress
Yrsa Ketilsdottir (Cost TBA)
Medieval Hood Making – Lady
Anneka von Elass ($4.00)
Chain Mail Class – Lord Shea of
Hawkshaven ($15.00, 3 people max)
Introduction to Battle Rolling – Lord
Alden
Class and Cost TBA – Her
Majesty Adwen Wrenn
3:00
pm CASH BAR
OPENS. Licenced bar. BC liquor laws
apply.
4:00-4:30
RESET TABLES (help from attendees
appreciated – do not need to leave site)
4:30-5:00
MEDIEVAL INSPIRED GAMES! Such as: Queek,
Are YOU Smarter Than the Village Idiot?, Pass
the Parcel, Lord/Lady of Misrule
5:00
pm POTLUCK
DINNER

Shire is providing
Bread and Meat dishes, Attendees to provide 1
hearty dish
or dessert each – enough to serve 10
people (suggestions: casseroles; rice or pastas;
salads; meats
such as sausages, ham or cold cuts; fruit or vegetable
platters with dip; appy trays; tarts; pies; cookies; or
anything your heart desires. Maybe a favorite
recipe?)
Time?

COURT – towards end of or just after
dinner
Time?
DANCING
and GAMES – after court
PLACE: Odd
Fellows and Rebecca's Hall, 423 Tranquille Road, Kamloops,
BC V2B 3G9

COST: $6.00 for members plus contribution to
potluck meal. NMS surcharge applies to
non-members.

RESERVATIONS: The event site cannot
accommodate a large amount of people, so if you are
planning to attend, we highly recommend that you make a
reservation, to avoid disappointment. Please contact
one of the autocrats (below).

PARKING:
Please park behind the site, to avoid taking up spots that
neighbouring businesses need for their customers. There is
plenty of parking behind the side, both in the lot slightly
behind the site and in a city parking lot in the back, about
1/3 of a block away.

FUNDRAISING ACTIVITIES:
Roses for sale. Skill testing Games.
Non-alcoholic punch.

AUTOCRATS:
Merry
Christmas
and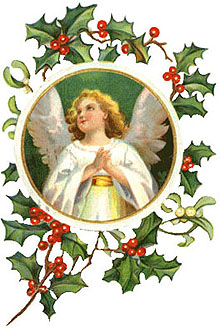 ~Games of Skill

COME SOCIALIZE!